HandShield:How is your firm now? What is its name?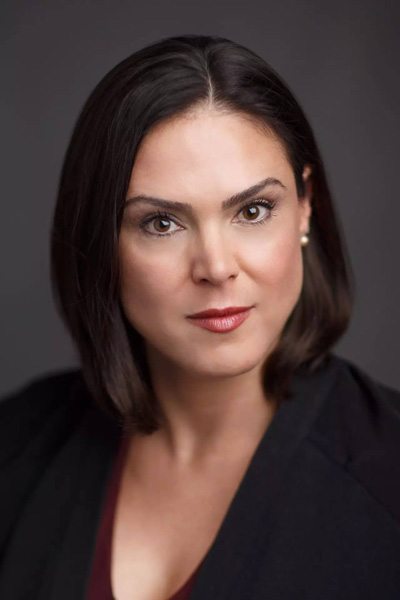 Zareefa:Its name is Flener IP Law, we are in our third year. My partner Elaine Ramesh,she and I has worked for many years in a firm called Ladas & Parry, LLP。
I was the firstfemale partner in the firm's Chicago office. We have 30 years of experience inIP in combination, and we decided to start a women owned patent firm. We wantto have synergistic relationship so we could build a life sciences and chemicalpractice. She has a PhD in organic chemistry as a patent attorney, and she did herPhD in Nobel Laurent Lab, she is very bright. And she also worked in house at avery big Japanese pharmaceuticalcompany called Takeda Pharmaceutical Company (公司名称), as well as at Nalco Chemical Company. So shehas both in house and law firm experience. And her clients are big chemical companiesand they really like that she can relate to their budgetary concerns at thesame time as she is giving them sound strategic advice counseling in theirportfolios. And I am a bio-tech registered patent attorney, and I have beenpracticing over a decade, I have many clients ranging from solo inventors toFortune 500 companies, they keep me very busy. I specialized in bio-tech andchemical advises, but I do everything since I am the managing partner of thefirm. Our firm has a very broad base, we have an aerospace engineering, and wehave biology, bio-tech, chemistry, mechanical, electrical, and design. Recentlywe brought another PhD on board, another woman. She is Chinese originally. Shehas a PhD in bio-chemistry, I hope she can also joint me next time to meet ourChinese clients and associates. We do provide ancillary corporate services tosome clients, and the gentleman who works on the corporate matters, though American,is fluent in Mandarin.
Andthe firm is going very well so far. We have been awarded by some famousmagazines and by our colleagues and by our clients. As been the top award dueto our responsiveness and our care for their budgets, and their concerns on howthey want to grow. So we are very proud of our growth, very proud of it.
---
HandShield:Talkabout your firm's form as a women owned company.
Zareefa:Weare women owned, we have man in our firm, but the ownership is 100% female, wecommunicate very well. But incondition in the US, if you are a women owned firm, then you can get certifiedon the national level as a women owned firm, and many companies dedicate partof their budgets to minority and women owned businesses. This puts us ina unique position as an IP firm, with a focus in patents. Because there are sofew women in this field, we as a female owned firm need to be recognized andits very difficult when you are competing with the big established firms. So byhaving that certification which we will receive this year, we will be on thelist of patent firms to choose from, and that list is very small. The onlyother firm that we know and have heard of that is a 100% women owned patentfirm is in California, there may be more, but I only know one other. So it's agood angle for us to be seen, but it's up to us to bring the work and to keep ourclients happy. I looked at whether or not we have a good retention rate, and wehaven't lost clients, so we must be doing the right thing. Retention rate meansyou can keep a client for a long time, and we have a high retention rate.
We won another award just recently, ManagingIntellectual Property, they interviewed your colleagues and your clients overthe world, and they doing extensive research, and I was voted as one of the top250 women in intellectual property in the world. And again I have nobody tothank, it's all anonymous, so I don't know who to take to dinner (laugh), whichmeans I don't have to pay for it, I just awarded it. So we are very proud ofwhat we do.
Andthe very nice thing of having our own firm is that client can interview us andsee if they want to work with us, but we can also interview them, and see if wewant them to be our clients.
Handshield:Sothis is the difference between the big firm and the small firm?
Zareefa:Yeah,we can be selective and provide added value of knowing our client's businessbetter. So far so good, I don't want to be very big, I just want to be verygood.
---
Handshield:Doyou want to join in the Chinese market in the IP?
Zareefa:Itis interesting to join in the Chinese market, because I have spent so much ofmy marketing effort and my time in general coming to china over the last tenyears. And I think any good international attorney knows in order to have avery strong global presence you have to include China, and you have tounderstand China has coming up to speed vary fast, and you wanna be on boardwith that. Because the better the Chinese system is, the better the globalsystem is. Because they are the No.1 PCT filer, you'd better know what's goingon. And I have coming over to give lectures and presentations to China educatesand some of the smaller companies, so they don't lose their money and theirbudgets in their IP. So they understand some of the vocabularies, the procedures,and some problems they maybe face in the US when they enter the market whetherwith their products or with their IP. So yes, I am very interested in where Ican be of assistance, where I can make a difference, and how can I get more andmore involved. One really excited thing about coming to China is I come with anagenda, a schedule, and every single time it would more sent to something Ihave never thought it would be. So I get to meet different companies and newpeople, and I didn't have any idea of that when I arrived on that trip. So I godeeper and deeper into the needs of the Chinese companies, and I think it'simportant that we all do that. Since we are all work closely, and China is theNo.1 market.
---
Handshield:Howdo we recommend firm to a China company ?
Zareefa:Ido not think you can, you must be selective about the firms that you allow tojoin. But that's being said not every client is goanna be a good fit to everyfirm, depending upon what type of invention it is, what type of budget theyhave. So some companies cannot be able to afford a general practice firm wherethe hourly fee is extremely high and they don't have flexibility to get flatfee billing, other companies can. So you have to figure out is it worth to have50 large firms and 50 small boutique firms, so there will be different types offirms for the company clients to choose from, everyone has a differentstrategy. In recommending a firm, I would suggest asking what the company needsare and then finding the best fit from your list of firms. Perhaps give thefirms a chance to bid on the work.
---
Handshield:So how about your firm's averagecharging fee?
Zareefa:AIPLA publish its data every twoyear, I think they publish the average prices of attorneys and how much thingsshould be cost. And our price is little lower than the average. In addition, wehave worked long enough that we know it will take longer for Chinese to pay thebills, because they may get reimbursement from the government, for example ifthe company is partly government owned, the company have to get a approval toget the bank sent money. We know the situation and we are patient.
---
Handshield:Largecompanies use domestic firm to deal affairs with foreign firms,
Zareefa:Ihave some direct clients and firms from China. The only difficulty we foreignfirms face is that our Chinese clients have managing expectations, so what Isaid to our firm, make a trip to China, and make your lectures andpresentations for the in house company, talk to them about procedure, portfolioetc. It is much easier to talk in person, because you can developed a goodrelationship.
---
Handshield:We arranged some small meetings for ourmembers…
Zareefa:Yeah,that's fantastic, by having small meetings people could have an opportunity totalk. It's called open window session, if one of your foreign members comes intown, you can publish office hours, then the companies could have theopportunity to sign up for half an hour slot, to talk one on one with the firmabout the IP issue they might have. Just for half an hour, things will be done.The firm will get its clients, and the company will have a chance to feelcomfortable that they know the firm.
---
Handshield:Talkabout your future thinking on china market?
Zareefa:I don't think China has anydifferences with the US on the IP market. It is our job in the US to educatethe Chinese companies as to the procedures in the global market. And in thatway everything can be more streamlined. Since I started to practice the qualityof Chinese application, it is ten times better if not more. Because China hasbecome more and more sophisticated in IP, like the fast speed the west we have.So I think its our job to get it up to speed. There would be any difference inIP soon. Since there is more Chinese migrant in the US or Canada, I do notthink it would be a question that China is VS US. The future of the Chinesemarket is that it will share a number one spot with the U.S. both in terms ofeconomic value and sophistication.